Open House- The Real Estate And Mortgage Show: February 8, 2020
Date Posted: February 10, 2020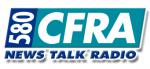 Home sales are still strong in the Ottawa market. The number of sales were down for the month of the January, but this is due to low inventory level on the residential side. Low inventory levels mean we continue to see multiple offers on properties. Working with a trusted team of Realtors and Mortgage Brokers will help navigate this process. Average sale price in January was $465,000, residential home price was $516,000 on average while condo prices are averaging $338,000.
If you are in the process of a buying a home, it is best to not add any additional debts to your scenario. This means, new car loans, additional credit card or line of credit debt. Lenders can pull a new credit bureau up until the day of closing. This is especially important when purchasing a new-build home when the closing date is a year or more in the future.
To listen to the full podcast from CFRA, click here.