Breaking: Bank of Canada surprises with another interest rate cut to counter COVID-19
Date Posted: March 13, 2020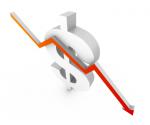 In a surprise move, the Bank of Canada cut the overnight lending rate by 0.50% to 0.75% today.
This comes on the heels of the latest rate cut on March 4th which saw the central bank cut rates by 0.50% bringing the rate to 1.25%, the lowest since 2015.
"This unscheduled rate decision is a proactive measure taken in light of the negative shocks to Canada's economy arising from the COVID-19 pandemic and the recent sharp drop in oil prices," the bank said.
The latest cut falls outside of the normal schedule for the bank which announces any changes on a 6-week cycle. This is showing Canadians how seriously the bank is taking the coronavirus outbreak and the impact on the Canadian economy.
"The bank's rate impacts the rates that Canadian savers and borrowers get for things like savings accounts and mortgages. All things being equal, the bank raises its rate when it wants to cool down an economy that is overheating with high inflation. It cuts when it wants to encourage people to borrow, spend and invest. The global coronavirus pandemic has many worrying about what will happen to Canada's economy as workers are quarantined and trade routes grind to a halt."
To read more the CBC news, click here.
Contact your Mortgage Broker today for more trusted information.